UltraCAD Design, Inc
Articles, by Topic
Note: There is a bug in some versions of Adobe Acrobat that sometimes prevents a pdf file from opening. If you have this problem, right-click the link and select "Save Target As...". Then save the file on you local hard drive and open it there.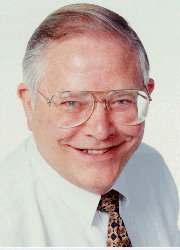 Doug Brooks, president of UltraCAD, has written numerous articles and papers. A great many of them have appeared in Printed Circuit Design Magazine. His columns have appeared under the banner "Brookspeak" and later in a column called "Rise Time."
Doug has also written a series of articles in cooperation with Mentor Graphics. The articles are published first on Mentor's web pages, and are reprinted here after that. Watch for them throughout the year (or get them first on Mentor's site!)
The columns and articles are in Adobe Acrobat *.pdf format. The Adobe Acrobat Reader is free and can be obtained from Adobe. The web site link is:

You can click on an article directly and read or download it from here. If you would like to know more about an article, click on the group heading to be taken to a page where you can see more detail. (For articles marked with an *, click on the Mentor Graphics Article Series heading.)
If you are using Microsoft's Internet Explorer, the .pdf files will open in a window but will not download to your computer for local use. If you wish to download them for local save and/or printing, right-click the link and then select the "save-target-as" option.
Why Do Authors and Seminar Leaders Disagree?
One of the more confusing things students and inexperienced designers run into is disagreements among authors or seminar leaders regarding why certain design guidelines should or should not be followed. I often got those types of questions in seminars (I am mostly retired now), and I just recently got another one> Here is my response.
Statistics:
See about Brooks' new booklet "The Sampling Distribution and the Central Limit Theorem" here.
Trace Impedance:
PCB Impedance Control: Formulas and Resources
Differential Impedance: What's the Difference
Slots in Planes: Don't Use 'Em!
Impedance Terminations, What's the Value?
What's All This Critical Length Stuff, Anyhow??
Embedded Microstrip
Differential Signals, The Differential Difference
Differential Signals: Rules to Live By
Basic Transmission Lines; Why Use 'Em At All? *
Propagation Times and Critical Length: How They Interrelate *
Transmission Line Terminations: It's the End That Counts *
Termination Placement: How Much Does It Matter? *
Controlling Impedances When Nets Branch Out: *
Differential Signals:
Differential Impedance: What's the Difference
Differential Signals, The Differential Difference
Differential Signals: Rules to Live By
Crosstalk, EMI, and Differential Z
Differential Design Rules: Truth vs Fiction *
Crosstalk:
Crosstalk, Parts 1 and 2
Slots in Planes: Don't Use 'Em!
Crosstalk, EMI, and Differential Z
Crosstalk Part 1; Understanding Forward vs Backward *
Crosstalk Part 2; Simulating Crosstalk Effects *
Crosstalk Coupling: Single-ended vs. Differential. *
Bypass Caps/Power Conditioning:
ESR and Bypass Capacitor Self Resonant Behavior: How to Select Bypass Caps.
Ground Plane 101
Ground Bounce, Parts 1 and 2
Adjusting Signal Timing (Part 1) *
Adjusting Signal Timing, Part 2 *
Electromagnetic Fields; the Good, the Bad, and the Ugly *
Microstrip Propagation Times; Slower Than We Think *
What is This Thing Called "Current:" Electrons, Displacement, Light, or What? *
Controlling Radiated EMI Through PCB Stackup --- Rick Hartley.
Mentor Graphics Article Series: *
ESR and Bypass Capacitor Self Resonant Behavior: How to Select Bypass Caps
Basic Transmission Lines; Why Use 'Em At All?
Propagation Times and Critical Length: How They Interrelate
Differential Design Rules: Truth vs Fiction
Transmission Line Terminations: It's the End That Counts
Microstrip Propagation Times; Slower Than We Think
Termination Placement: How Much Does It Matter?
Electromagnetic Fields; the Good, the Bad, and the Ugly
Crosstalk Part 1; Understanding Forward vs Backward
Crosstalk Part 2; Simulating Crosstalk Effects
Adjusting Signal Timing, Part 1
Adjusting Signal Timing, Part 2
Controlling Impedances When Nets Branch Out:
Crosstalk Coupling: Single-ended vs. Differential.
What is This Thing Called "Current:" Electrons, Displacement, Light, or What?
Back Pages (Light Hearted):
Flying Electrons!
Digital Food and Low Fat Electrons!
Government Subsidies to Designers!
Going In and Going Out Electrons!
Smart Electrons!
Recounting Electrons!
* These articles are part of the Mentor Graphics article series